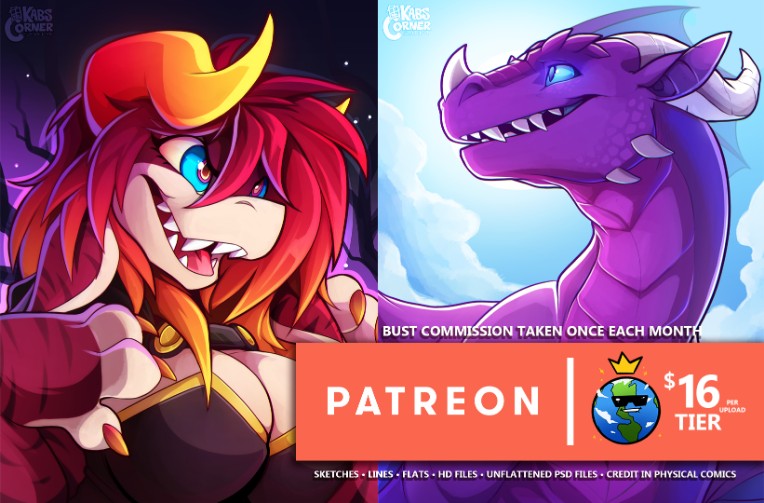 Wanted to make my $16 tier more interesting, as there wasn't much substance to it to start with. So, I've decided to offer free bust slots for those who pledge this tier! More information on how it works to follow.
"Upon selecting the $16 tier, you get the chance to have a free bust commission drawn of your character. At the end of each month, submit your character reference to a poll in which all patrons can vote on who they would like to see drawn. Patrons cast votes via 'liking' the character references you post, so results can't be rigged or cheated. Only one $16 Patron will be selected each month by the voters. So, if you aren't selected one month, you may get the chance the following month! So on and so forth. The Quality of said busts are posted above. HD and PSD files can be made available upon request. Any Species (furry/human), Gender or Bodytype accepted. NSFW is also acceptable, however, no multiple characters will be accepted."
If you have any other questions or suggestions, please don't hesitate to ask in the comments! Cheers guys. 
-Kab